Inkron siloxane-based dielectric and encapsulant materials are highly transparent, one-component, fast-curing solvent-free polymers with excellent optical properties. As the manufacturing and R&D of these polymers are done in-house Inkron can offer a multitude of variations based on a customer preference. Dielectrics can come as UV- or thermally curable pastes and the optical properties can be precisely tuned. Adhesion on metals, engineering polymers and ceramics is excellent.
Inkron IPD–product series
Inkron's IPD-line of printable dielectrics inks and pastes is formulated for high resolution printing combined with reliability. It is based on the proprietary siloxane polymer composition and produces transparent, flexible films. It comes in a solvent-free version for screenprint and a version for inkjet printing.
Inkron ILE–product series
INKRON ILE-materials are formulated encapsulation resins designed for demanding LED applications.
They are UV- or thermally-curable, organo-siloxane resins with multi-functional crosslinking reactivity. ILE-products feature a high refractive index and transmittance for effective reflection of light out of a wide variety of LED-packages. Retention of transparency over time and high thermal stability makes ILE-products excellent candidates to consider for high reliability applications. ILE-products exhibit low shrinkage during cure and essentially no outgassing after cure. The adhesion is excellent on metals, most engineered plastics, glass and ceramics. The viscosity can be adjusted to achieve excellent dispensing properties in a variety of machine configurations.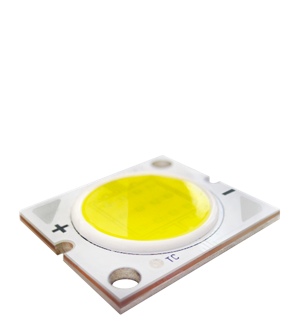 Highlights of ILE encapsulants
UV or thermally curable
One-component system, no mixing required
With UV improved production rates, yield improvement and energy savings
High light transmittance
High tunable refractive index 1.58
Excellent UV and thermal stability
Adhesion to most common substrates including plastics and metals
Dielectric properties expected from a siloxane polymers
Solvent-free: 100% solids – no VOCs to handle or report
No corrosive by-products
Applications
LED encapsulation
LED wafer packaging
Wafer level optics
UV embossing and nano imprint