IDA-100 series are designed for the most demanding electronics and semiconductor applications. IDA-100 series products are silver filled, thermally and electrically conductive pastes. These products are solvent and Pb-free as well as RoHS compliant materials. Inkron's technology platforms i.e. in-house synthesized siloxane polymers and nano-metal particle production combined with Inkron's proprietary silver/matrix coupling technology allows Inkron to modify the properties of these products so that varying customer requirements can be met.
Siloxane based IDA-100 series products have exceptional thermal stability making them ideal solutions for high power LED and power electronics applications. All Inkron's siloxane based pastes are solvent-free materials resulting in crack-free, voids-free products with low or no outgassing.
Current IDA-100 products are IDA -125, IDA-118 . Specific main features of these products are:
IDA-125 is designed for exceptional thermal and electrical conductivity and excellent adhesion with most polymer and metal substrates. Thermal conductivity 25 W/m K, volume resistivity 0.00003 Ohm cm.
IDA-118 is designed for good thermal and electrical conductivity with excellent adhesion to most polymer and metal substrates. Ohm cm.Thermal conductivity 3 W/m K, volume resistivity 0.0001 Ohm cm.
Highlights of IDA-100 Series Die Attach Pastes
Superior electrical and thermal conductivity
Fast curing at low temperatures, enhanced production throughput
Exceptional thermal stability
One component system
Solvent-free, no voids, no VOC's
Pb-free and RoHS compliant
Excellent adhesion to a wide range of substrates
Long work and shelf life
Big Chips
Key Benefits of IDA-125 Die Attach Paste
Thermal conductivity 25 W/mK=> Excellent heat dissipation
Proprietary silver particle filler with silver nanoparticles to maximize electrical and thermal conductivity
Excellent Adhesion=> High die shear strength
Suitable for LED COB Modules
Applications of IDA-100 series pastes
High power LEDs
High Power electronics
Pb-free PBGA, Array BGA
Laser Diode packaging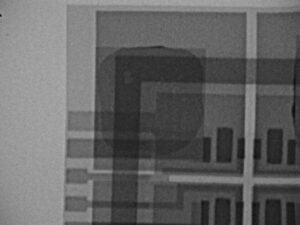 Solvent-free materials cause no voids.